Ray White Richmond are passionate supporters of the Nelson and Tasman Community.
We are proud to be involved in the local community through participating in and initiating community events, such as the following:
Ronald McDonald House New Zealand
Ray White has been a proud supporter of Ronald McDonald House since 2007. Ronald McDonald Houses (RMH) provide a home away from home for families from all over New Zealand whose children require specialist medical treatment in another city.
Each year over 3,000 Kiwi families make a Ronald McDonald House their home while their children receive specialist medical treatment, and RMH never turn a family away. It costs $120 to accommodate a family for one night and, as a charity, they would struggle to keep their doors open if it wasn't for the kindness and generosity of the community.
Our National Appeal Day is this Friday, 10th June!
Find out more about Ronald McDonald House here.
Richmond Athletic Football Club

Each year the season is filled with ups and downs, wins and losses, and happy and sometimes sad times. But one thing remains constant throughout it all – the people they have involved. They are successful in more than one way – and regardless of results, achievements, or levels of football our players reach, Richmond Athletic Football Club remain focused on being a family friendly club and provide an environment where all levels of players can enjoy themselves playing football.
Their Vision: To create a competitive club with strong family values that encourages the community to engage with the sport for life
Find out more about Richmond Athletic Football club here.
Tasman Wheelers Cycling club

The Tasman Wheelers Cycling club has been running cycling races in the Nelson/Tasman area for many years first as The Upper Moutere Wheelers, then Star and Garters Wheelers and more recently Tasman Wheelers.
Their primary purpose is to provide safe, interesting and competitive club races for all riders both senior and junior.
Find out more about The Tasman Wheelers Cycling club here.
Nelson Speedway and Ministocks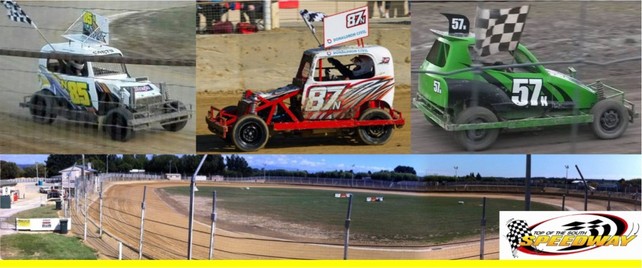 The Nelson Speedway Association would like to welcome on board Ray White Richmond and Nelson as this seasons naming rights sponsor of the Ray White Youth Ministock Mania to be held over two action packed nights at the Frostys Towing Top of the South Speedway on the 11th and 12th of March 2016. The youth ministock class is a training class for boys and girls aged between twelve to sixteen years of age. The class has become a great nursery for our future stars of speedway here in Nelson with many of the kids moving on and becoming champions in the big brother classes. Speedway is a real family sport and the ministocks have seen second and even third generation kids take to the track as well as complete newcomers but all the families chip in to help each other out both on and off the track. That's the best thing about it it's the camaraderie and friendship's that come out of it that's the real draw card. As the youth ministocks are classed as a training class they don't race for prize money and rely on good sponsorship to help put together big events such as this one as we attract young drivers from all over New Zealand. This is where Ray White Richmond and Nelson have stepped in and offered to sponsor this great event, We hope it's the start of a great relationship and we look forward to show casing our sport to a new sponsor and audience. See you all in March as we "DO IT IN THE DIRT"
For more about Nelson Speedway click here